Abundance Breakthrough Coach
for Female Entrepreneurs
An Abundant and Successful Business Begins with Bio-Hacking Your Abundance Sequence
Step Inside My World & I'll Show You How
From Our Founder
Hi, I'm Rebecca
I am the creator of Pure Abundance Coaching, where I empower thousands of awoke and conscious female entrepreneurs to activate their abundance sequence, release their invisible blocks, and receive more money and clients. 
I am also a certified Law of Attraction Coach, Emotion Code Facilitator, Psych-K Practitioner, and an Intuitive Entrepreneur.
Together with my clients, we have created and manifest hundreds of thousands of dollars, successful businesses, inspired relationships, and happy "freedom" lives.
Activate and upgrade your subconscious frequency into your abundant life.
Latest From the Blog
_______________________________________________________________________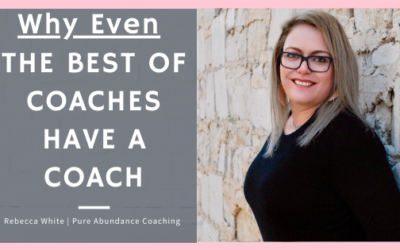 Why Even the Best of Coaches Have a CoachDo you find it strange that even the most successful coaches continue hiring a coach for their life and their business? Have you recognized that they never go to it "alone"? Sometimes they even have multiple coaches, functional...
read more
Get More Higher Paying Clients
Download my Soulful Selling eBook: How to Sell Your Coaching Products Without Freaking-Out About
If you a spiritual blogger, expert, author, marketer, educator, consultant, coach, retailer, etc. and you do business online but you don't have a client waiting list… Give me about 20 minutes a day for 5 days and I'll teach you how to get more consistent inquiries & close more higher-paying clients month after month after month. Deal?