Abundance Breakthrough Coach
for Female Entrepreneurs
An Abundant and Successful Business Begins with Bio-Hacking Your Abundance Sequence
Step Inside My World & I'll Show You How
From Our Founder
Hi, I'm Rebecca
I am the creator of Pure Abundance Coaching, where I empower thousands of awoke and conscious female entrepreneurs to activate their abundance sequence, release their invisible blocks, and receive more money and clients. 
I am also a certified Law of Attraction Coach, Emotion Code Facilitator, Psych-K Practitioner, and an Intuitive Entrepreneur.
Together with my clients, we have created and manifest hundreds of thousands of dollars, successful businesses, inspired relationships, and happy "freedom" lives.
Activate and upgrade your subconscious frequency into your abundant life.
Latest From the Blog
_______________________________________________________________________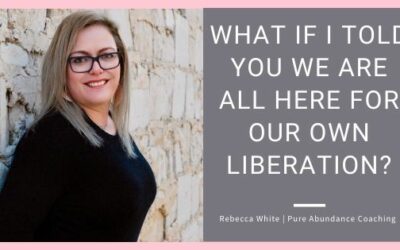 What If I Told You We Are All Here For Our Own Liberation? Everything in life is happening for a reason and usually, there is a lesson and growth to every circumstance. Even the ones that feel like they are random and horrendous! Life will present the people and...
read more